Laminating Resin for the Orthotic and Prosthetic Professional
We are innovators in laminating resin for the Orthotic and Prosthetic Professionals, having formulated a laminating resin specifically for the Prosthetic industry with their requirements in mind. We are proud to be the sole manufacturers and distributors of Epox-Acryl Laminating Resin.
We are the proud manufacturers and distributors of the Epox-Acryl Laminating Resin, the innovative resin specifically formulated for the Orthotic and Prosthetic professional. Safe for use against skin when cured, Epox-Acryl is the latest in new generation Acrylic / Epoxide thermosetting laminating resins, offering advantages over all other resins in the industry.
The LimbArt resin has a higher viscosity that produces the smooth and glossy surface finish. The cured colour is clearer, helping to make the graphics "POP". This laminating resin is strong and tough, formulated to displace the slow curing, expensive two part resins fabricated with graphic images on the outer surface.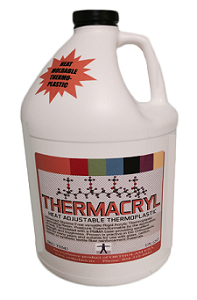 THERMACRYL is a high quality THERMOFORMABLE and versatile vacuum bagging polymer matrix resin that produces exceptional physical properties when fully cured at room temperature, as well as ease of use for the fabrication of all types of containment sockets and orthopedic parts that may need to be "heat relieved" after fabrication.
What We Offer
We are proud to represent a number of International Companies in South Africa. Our small range of in-house manufactured components are designed to cater for your specialised needs.
We supply a full range of quality orthotic and prosthetic accessories in South Africa. We are proud to represent a number of well known international companies, whom we import from. Our orthotic and prosthetic accessories are sold at competitive prices nation wide.