International Orthotics and Prosthetics Suppliers and Brands
Ortholam represents a number of International Prosthetic and Orthotic Suppliers in South Africa, distributing quality Orthotics and Prosthetics Supplies.
Fillauer LLC
Fillauer is an international prosthetic and orthotic supplier, and Ortholam is proud to bring it to South Africa. A global leader, having been in the industry for over 100 years, Fillauer strives to lead the design, innovation and technology of the orthotics and prosthetics industry to ensure clinicians and patients are empowered to achieve their best functional outcomes.
Alps Prosthetic Liners and Sleeves
ALPS South LLC works closely with the medical community to invent and manufacture various medical devices. Founded in 1988, the company originally focused on the development of innovative silicone products, expanded to manufacturing of prosthetic devices for lower limb amputees in 1993, then started formulating gel products in 1996.
Friddles Orthopedic Supplies
 Friddle's manufactures and distributes orthotic and prosthetic supplies in the USA.
DeRoyal
DeRoyal is an international prosthetic and orthotic supplier. DeRoyal specialises in the the orthopedic, patient care, surgical and would care healthcare products. Committed to providing health care providers with innovative, high quality medical products and related business services, DeRoyal offers a diverse line of exceptional healthcare technologies at reasonable prices.
Algeos
Algeos supply and manufacture the widest range of appliance making materials available anywhere in the World, including foams, carbon fibre composites, metal items and plastics.
Kinetec Manosplint
Kinetec continues to develop innovative devices from its French home in Charleville-Mezieres where the factory aims to offer outstanding quality medical products supported with exceptional service and support.
ST&G Corporation
ST&G USA Corporation, located in southern California has been serving the medical community within the prosthetic, orthotic and rehabilitation industry for over 11 years.
Osstech
Osstech is a manufacturer and supplier of orthopaedic textiles and amputee products in South Africa.

Clubfoot Solutions
Dr. Ignacio Ponseti revolutionized the treatment of clubfoot while at the University of Iowa in the 1940s. He developed a non-invasive technique that utilized gentle manipulation and serial casting of the feet to successfully correct clubfoot without major reconstructive surgery. Today, the Ponseti Method is the international standard for clubfoot treatment with a 97% correction rate.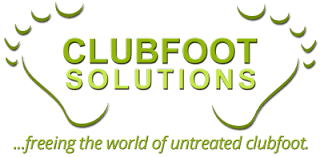 CNF Medical
CNF Medical supplies casting products, fiberglass casting tape, performance splinting products and performance accessories.

Comfort Products Inc.
Comfort Products is an international manufacturer and innovator of high quality knitted goods for the orthotic and prosthetic supplies industry. They are the oldest manufacturer of prosthetic socks in the United States, tracing the roots of our company back to 1907.